Adult Mosaic Art Classes
"Time spent at Cheryl Cohen Mosaics is when I can be creative and reflective at the same time.  I am a process-oriented person anyway, so spending time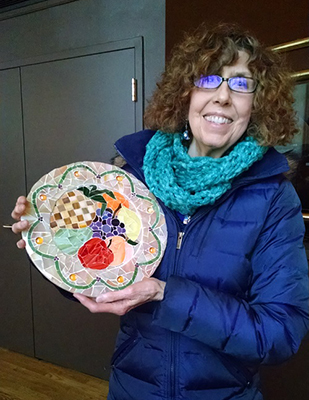 creating a piece of mosaics helps me slow down, enjoy the company of others, and totally impress myself on what I end up with!
Cheryl feels like a kindred spirit of mine.  In an oh-so-sweet way, she guides and challenges my thinking and design.  A few of us have been coming to Cheryl's studio for years, but she is happy to have one-timers too (betcha you'll want to come back though).  Cheryl's pricing structure allows me to pay for a "ten-pack" up front, which not only keeps my coming back, but allows flexibility to come either days or evenings, or miss a few weeks when my work gets demanding."
Linda Schumacher
*****
Cheryl Cohen Mosaics Art Center is a Holliston art studio where children and adults can relax, laugh and create!  It's a great place to explore your creative expression in a supportive, relaxed environment!  No previous art experience is necessary.
To see student work go Facebook page, click here, and check out my child and adult albums!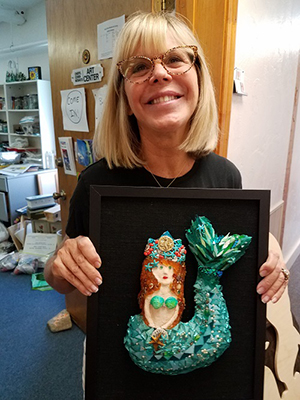 Tuesday morning Mosaics:  This art class is for experienced mosaicists! Any student on a 4 or 10-pack is welcome to join this class. These students have taken the beginner class or have previous experience with mosaics. Students in this class have taken mosaics at CCAC anywhere from a few weeks to a few years!
Date: ongoing Tuesdays
Time: 10:00 – 12:30
Fee: One class – $45, four pack – $145 ($36 per class) and 10 family pack – $325 ($32.50 per class), see below for details
Ages: 8 through adult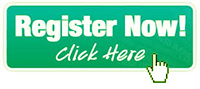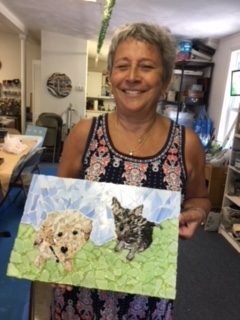 Thursday Morning Mosaics: This class is great for beginners, morning people and homeschoolers.  These classes run throughout the year (including summer) and beginners can start anytime.   Students in this class range from beginners on up, with experienced students working on projects of their choice.  It is exciting as you will see a variety of skill levels!  Please email Cheryl to reserve a seat as space is limited.
Date: ongoing Thursdays, rolling admission
Time: 10:00 – 12:30
Fee: One class – $45, four pack – $145 ($36 per class) and 10 family pack – $325 ($32.50 per class), see below for details
Ages: 8 through adult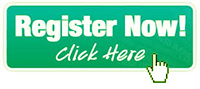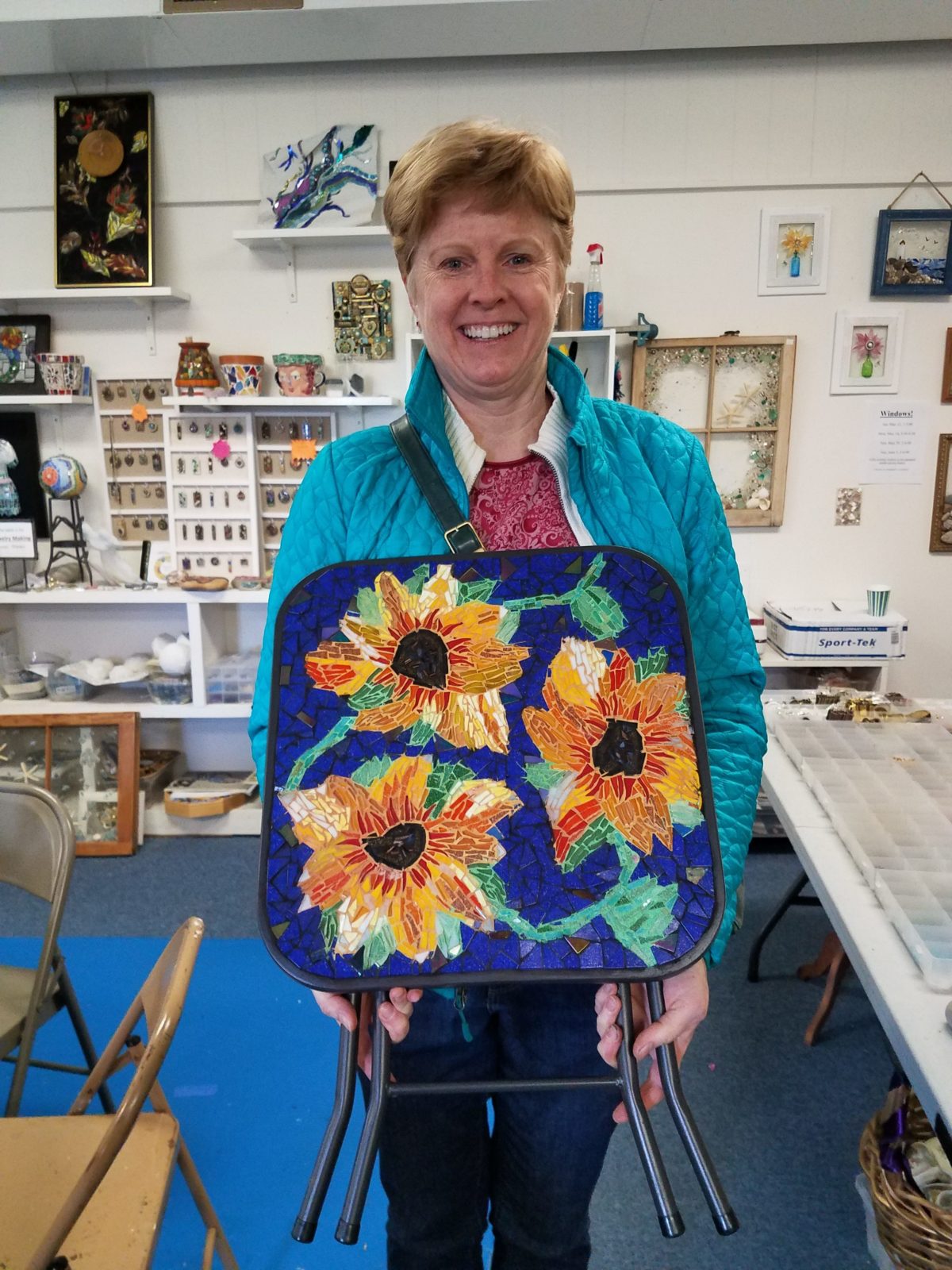 Thursday Evening Mosaics: Yes, they also go all year round!
Date: Ongoing, rolling admission
Time: 7:00 – 9:30 p.m.
Fee: One class – $45, four pack – $145 ($36 per class) and 10 family pack – $325 ($32.50 per class)
Ages: 16+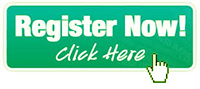 Pricing/Packages:
One class: $45 Come try mosaic art! This is a great activity for parents and children, friends, teachers, students, etc. to get a taste of mosaics. You are welcome to come each week at the same time, or mix it up and come on different days as all the classes are open and people are working on projects of their choice. Anyone over the age of 8 is welcome, and you will learn to cut the glass! Beginners usually start with coasters, light switch covers or pendants. Give it a try!
4 Pack: – $145 Classes do not have to be consecutive. Beginners start with making a coaster, light switch cover or pendant. The next project is often plate smashing (yes, smashing plates with a hammer) and decorating a picture frame with plate shards. Cheryl will show you how to use the tools to shape the plate shards or glass. If you continue after that, you can make a project of your choice with the wide variety of materials in the studio; tables, trays, vases, pendants, and more! For those of you with experience or interest in a specific project, we will talk about where you want to start and go from there. You will be inspired by the other student's creations and all of Cheryl's art in the room. Just be sure to register (online) to make sure there is a spot available for you in class!
10 Family Pack:  $325 You can share these 10 art classes with children, grandchildren, grandparents, husbands, sisters-in-law you name it! But most of the time people buy the 10 pack for themselves and challenge themselves to make increasingly complex mosaics! Mosaic art classes do not have to be consecutive. My first student has been coming weekly for 5 years and creates spectacular mosaics!
********

NEW – every Ladies' Night Out is Create Mosaic Jewelry!   
Ladies' Night Out Specialty Class Create Mosaic Jewelry – (jewelry putty technique)
Date: July 12, Aug 9, Oct 18
Time: 7-9:30 pm
Fee: One class – $45, four pack – $145 and 10 family pack – $325 pricing applies
Ages: Adult only, byob!
I bring out my best bling, sterling silver bases, plus my entire jewelry salad bar and with my guidance, magic happens.
Learn the ins and outs of how to make mosaic pendants using a putty technique (different from the simple pendant technique in the Ladies' Night Out above), which involves pressing glass, beads and more into an epoxy putty. You can use glass, tile, shells, rocks and more to create your unique piece of art. These make special keepsakes and amazing gifts!
All supplies to create two pendants/earrings are included in the class fee, and sterling silver-plated bases will be available at an additional fee.
No previous jewelry or mosaic experience needed, Byob!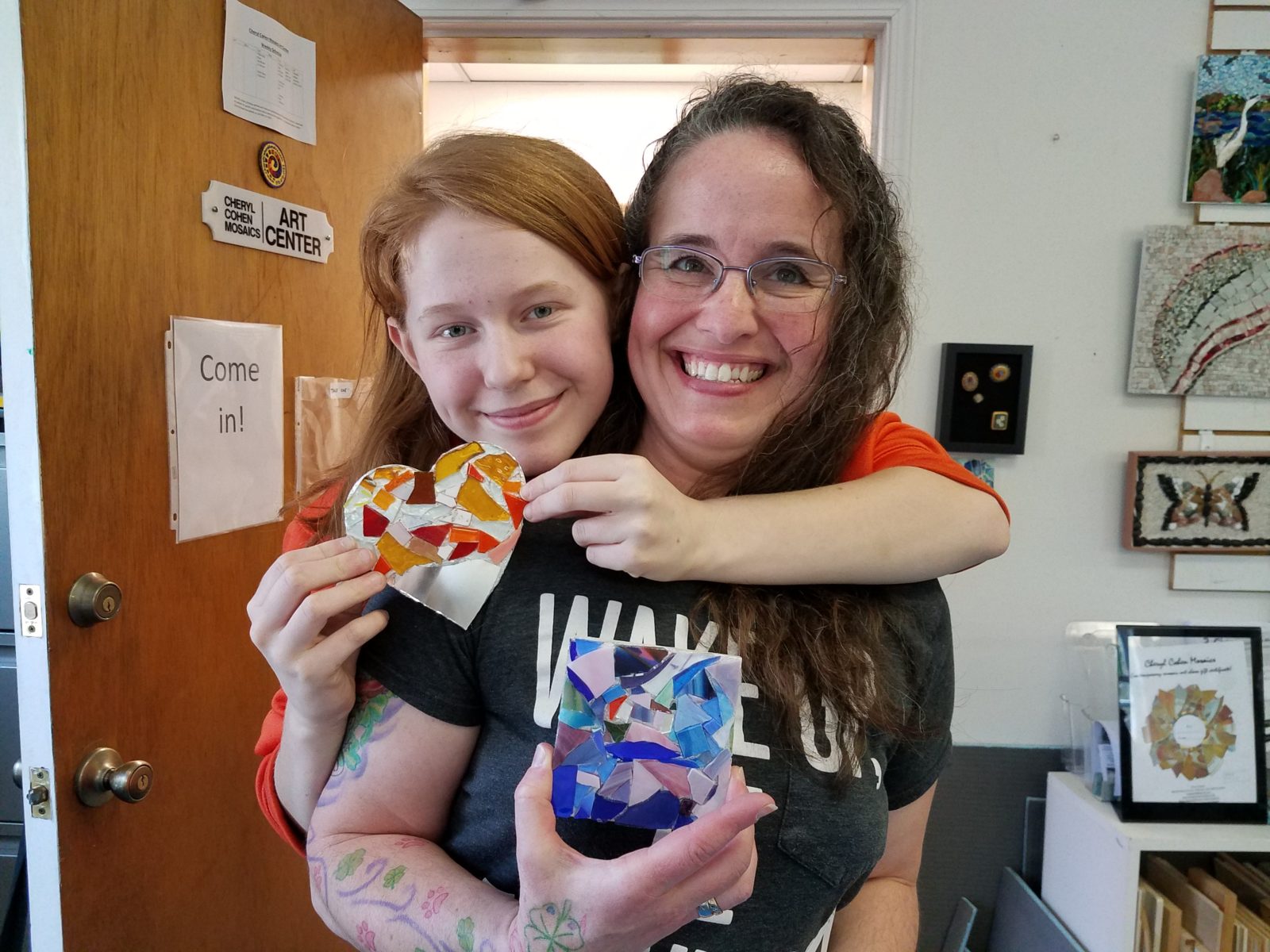 Now on all Saturdays you will have the choice of morning, afternoon or the full day option!
Mosaic Saturday (great for parent/child or if you can't make it during the week)!
Date: July 13, Aug 10, (sorry no Saturdays open in Sept, I'll be at Craft Shows!), Oct 19
Time: morning – 10-12:30, afternoon – 12:45-3:15, full day 10-3:15 (bring your lunch)
Fee: One class – morning or afternoon $45, full day $85.  Students with class packages can use them toward these classes, just be sure to check to see if there is room available in class.
Ages: 8 and up
Come try a new kind of art! Whether you feel you are or are not creative or have experience in the arts, Cheryl walks you through the process and make it easy!
Come and make a coaster/decoration, light switch cover, or up to two pendants and learn to use the mosaic wheeled cutters to shape glass pieces. Your project can be completed in one session and grout will be given to you to finish at home, or you can sign up for another class, four or 10 pack, to complete your project.
If you have another thought, talk with Cheryl as there is some flexibility. Just be sure to register to make sure there is room in the class.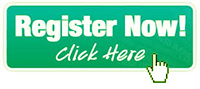 Specialty Classes: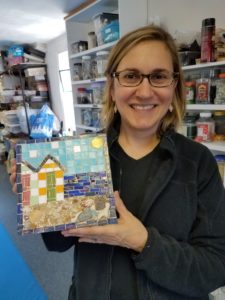 NEW!!!!! Mosaic Beginner Series, Step-by-Step                                                                                            
Dates: Oct 7, (no class Columbus Day) 21, 28, Nov 4
Time: 7-9:30 pm
Fee: $145
This series is for those who desire a more detailed step-by-step process of how to make an 8×8, or 8×10 inch mosaic.
You will learn the fundamentals of mosaics; cutting and shaping the glass, andamento (flow of the glass), adhesives, and grout.  Then we will discuss the fundamentals of art and design which includes color, contrast, focal points, and more.
This is a four-week session, the first two sessions will be on the dates given, the next two can after that the group will have the choice of coming to the last two classes during any of the scheduled classes (weekly Tuesday 10-12:30, Thursdays 10-12:30 or 7-9:30, or monthly Friday or Saturday classes, see schedule for details).  Depending on the level of detail of your design you may need one or two additional classes, which are available at an additional fee.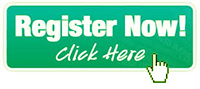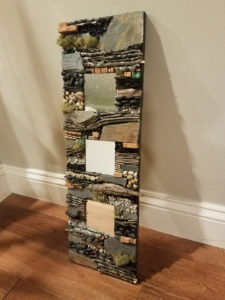 Mosai-Sticks!
Dates:
Fee: $135 (includes a $20 supply fee, for base, mirrors, adhesive, rocks, slate, glass and more)
Ages: 16 through adult
Come join this brand-new class on making mosaics with natural materials!  Mosai-sticks is my newest obsession!
Join us to create your own Mosai-Sticks piece!
All materials are included in the class fee.  I have limitless rocks, glass and other embellishments to complete your piece!  Feel free to to gather materials prior to the class, ideally two weeks prior to class so that the sticks will have time to dry out.  Additionally, if you have rusted metal, old keys, or other weathered items please bring them to use or share.
You will learn to mix and apply a cement based adhesive and about composition, balance, and contrast that will make your piece into work of art!
We will create on a 22×7 inch base with 3 mirrors (above).  Everyone works at different rates, so you may or may not complete your piece in the allotted time.  If not you may need additional class time to complete your piece, or if you are close to finishing, you can bring materials home.  If you would like a different mirror/base that is approximately the same size you are welcome to bring it (wood or a wood composite is best for the base), however it may also take additional time/sessions to complete.
If you need additional classes, you are welcome to attend any of my Tuesday, Thursday, Friday or Saturday $45 classes, that are listed under class registration. You can purchase one class, or save per class by purchasing a class package (a 4 or 10-pack) if you want to continue your mosaic journey!  No need to come consecutive weeks, just pick the class(es) you want to attend, check with me to see if there is room in class, and you are all set!  All my classes are mixed levels so you will fit right in.
Mosai-Sticks class size is limited to 10 participants, so sign up today!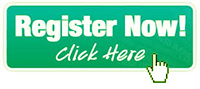 Alcohol Inks with Crash Glass!
Date: TBA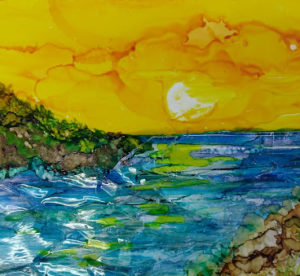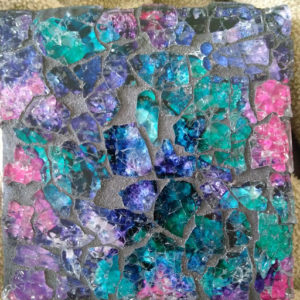 Fee: $135 (includes a $20 supply fee, all supplies included)
Ages: 16 through adult
Alcohol Ink is a highly pigmented and fast drying medium with intense color. We will explore several techniques to apply the ink including: brushes, markers droppers, felt stamp, spray bottle and sponges. After layering and blending the inks, we will cover the surface with 'crashed' tempered glass to create a unique effect with incredible depth.
You can choose to:
1) use the full session to explore the alcohol inks
2) complete one piece with the alcohol ink, apply the crash glass and take your piece home to grout
3) explore at your leisure and complete the project in future classes!
I'm excited to have Lee Berman, a well known artist in our community, teaching this class!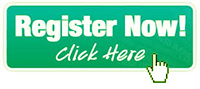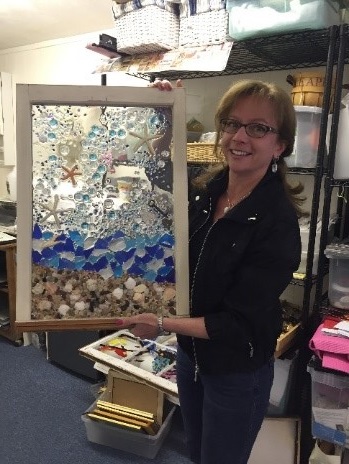 Date: Wed, July 17, 1-5:oo, Wed, Aug 21, 1-5:00, Oct 2, 5-9:00
Time: 4-hour class
Fee: $180, includes window or two frames (approx. 8×10 to 14×16), and all supplies
Optional: "Lighthouses, Flowers, Water and More," $45, (combined with Windows class, $215), 2 hour class prior to the windows class if you want to cut glass and make stained glass components for your window!  Without this 2-hour class, you can make a window with the "sprinkle" technique as seen in this picture (no cut glass).  See below class for more information.
Ages: 16 and up
We will be learning to mix, pour and de-bubble resin, and the ins and outs of designing windows! Supplies are included however, feel free to bring sea glass, shells, and other items/shards to incorporate into your piece. Clear items work well so that the sun can reflect through them, if you are going to put the window in a window. If you are going to put it on a wall, any non-porous item can be used. Bring what you like and I'll tell you what will work.
The class fee of $180 includes all materials (including the window or two prepared picture frames). You are welcome to bring your own window (no larger than approx. 36×30). Additional picture frame sized pieces can be made for $25 each.
Please wear appropriate clothing for the weather that can get messy, as the windows need to stay open for ventilation and the adhesive is sticky. So no AC or heat while making windows. Long hair needs to be in a ponytail.
The windows need to dry overnight, so you are welcome to pick up your piece during my regularly scheduled classes, Tuesday and Thursday mornings 10-12:30 or Thursdays 4:15-10 pm. Check my schedule online for Friday and Saturday class times also.
These projects are large, so class size is limited to the first 8 people who register online. Sorry I'm unable to hold spaces open without registration.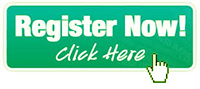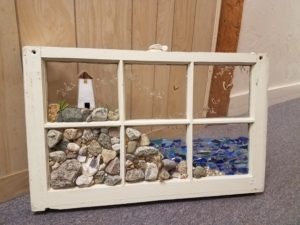 Making lighthouses, flowers, water, trees and more! 
Date: Wed, July 17, 10:30-12:30, Wed, Aug 21, 10:30-12:30, Oct 2, 2:30-4:30
Fee: $45, students on a 4 or 10-pack can use one of their classes, or $35 for students who register for both this class and the windows class (see combined option).
Want to learn how to cutting curves and lines?  In this class you will learn how to use mosaic tools and stained-glass tools (wheeled cutters, table straight cutter, scorer, score one cutter) to achieve the cut you desire!  Obviously, all these techniques improve with practice, but you will get a taste of what the right tool is for the right cut, and have practice with each.
This is a wonderful class for:
Ongoing students who want to improve their skills
new students that want to take a Windows! class and want a more intricate design (i.e. lighthouse, flowers, trees and more)
new students that want an overview of cutting skills
This class can be used in two ways.  Some students may use the full class to prepare for the windows class or a larger project (choosing glass and cutting shapes) and others may want to use the last hour to start a small mosaic piece (approx. 4×6") with the pieces you have cut.
Join us to learn more about glass!  All levels welcome!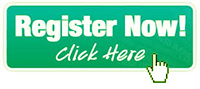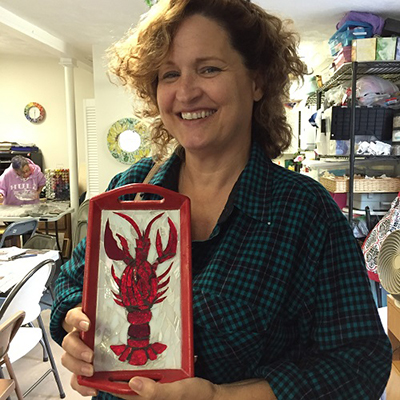 Weekend Workshop, Open Studio Weekend!
Date: TBA
What does that mean?
Beginners or experienced students have three choices!
Join us for….
1)   Both days:
Come for the whole weekend, for $155
Saturday, 9-3:00 (includes a pizza lunch) and Sunday, 9-1:00
2)   One day:
Saturday, 9-3:00 $95 (includes a pizza lunch) or
Sunday, 9-1:00 $60
3)   Or come for a 2 ½ hour class:
Saturday, 9-11:30, or
Saturday, 12:30-3:00 or
Sunday, 9-11:30
$45 each
It's great for those who can't fit mosaics in during the week, or just want more mosaic time! Feel free to bring children (ages 8 and up) and friends and family.
Beginners can start with coasters, light switch covers and pendants and then move on to picture frames, rocks and more depending on how much time you are with us!
It is also a great time to start holiday gifts!
Overall, you will learn to use a variety of materials (rocks, shells, jewelry, mirrors, beads, plate shards, etc.) to create. Feel free to bring grandma's china, jewelry, sea glass or other sentimental items and we will try to incorporate them into your pieces. I will help you take a random group of objects and make a cohesive one-of-a-kind work of art. It's fun, freeing and rewarding!